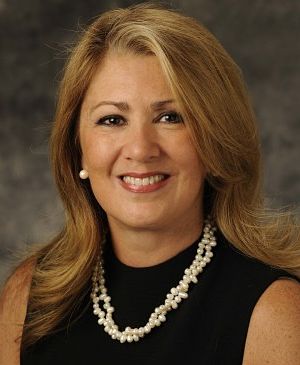 Regina
Bedoya, CLU, ChFC
Financial Coach
Current Role
     Regina is President of RB Financial Advisors located in Juno Beach, Florida. Having worked in financial services since 1975, Regina has spent the last 20 years helping her clients achieve financial security. Regina is committed to providing sound financial advice and exceptional customer service.  Her mission is to help clients achieve their financial goals through a systematic process which includes values-based goal setting, application of specialized knowledge, development and implementation of an action plan, and periodic monitoring of its progress.
Educational Background
     Regina graduated Summa Cum Laude from Palm Beach Atlantic University and has attained the designations of Chartered Life Underwriter (CLU), Chartered Financial Consultant (ChFC).  Regina is trained to provide specialized financial guidance to clients going through a divorce as well as those who have recently divorced.  She is a member of the Collaborative Divorce Team of Palm Beach County.  Regina is fluent in English and Spanish.
Professional Highlights
      Regina has over 35 years of experience in financial services. Her fifteen years of banking experience include eleven years of service at Bank of America NT & SA, where she held the position of Vice President and Head of Management Information systems for the bank's Global Trading Unit.  In 1986, she accepted a position as Senior Vice President and Chief Financial Officer of Regent Bank, a commercial bank in South Florida. In 1990, she retired from banking and managed her own import-export business until 1993 when she rejoined the financial services industry. Prior to founding RB Financial Advisors in 2004, Regina was an Agent/Financial Planner for Prudential Financial for 11 years.
     Some of her accomplishments include Prudential's Palm Beach Agency New Agent of the Year Award, Prudential's Palm Beach Agency Sophomore Agent of the Year Award, Million Dollar Round Table (MDRT) Qualifier for 20 consecutive years, Life Member of the Million Dollar Round Table, Conference Qualifier for 20 consecutive years, multiple Prudential President's Citations, the Irvin Konter Award, and others.
Community Involvement
     Regina believes in giving back to her community and is involved with several non-profit organizations including the Junior League of the Palm Beaches and the American Heart Association.  She is on the boards of directors of Dress for Success Palm Beach County, the Women's Chamber of Commerce of Palm Beach County, the Women's Chamber Foundation and Stop! Children's Cancer. She is the founder of Womenade of the Palm Beaches, an organization committed to helping disadvantaged women and children with "small donations that make a big difference."
Personal Profile
     The oldest of nine children, Regina was born in Michigan, grew up in South America and moved to Florida in 1979. She currently resides in Juno Beach and has four adult children Rick, Natalie, Gabe and Christopher and seven grandchildren.