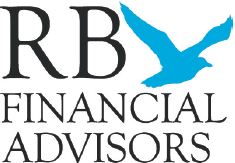 We believe that everyone needs a sound financial plan that will provide reassurance.
Your financial independence is our business.
At RB Financial Advisors, we will help identify your goals and develop a realistic
financial plan tailored to your individual needs that will help you meet these goals now and well into the future.

We pride ourselves on our diverse financial experience and responsive service. From retirement planning to insurance needs to college funding, we're committed to helping you meet your current and long-term financial objectives. Together we can implement financial planning tools to help you meet these objectives.
Visit our

Learning Center

for articles, newsletters and E-seminars on a wide array of financial planning topics.

This article presents some steps employees can take to get the most out of their employer-sponsored retirement plans.

Learn more about Individual Coverage Health Reimbursement Arrangements and how they may help small businesses offer employee health coverage.

How does a traditional or Roth structure affect your IRA or employer-sponsored retirement plan? And what do their differences mean for older workers?

Low inflation may seem like good news, but it has a darker side. See which factors might be driving down inflation in the United States.
How Long Will It Take to Pay my Balance?

Use this calculator to estimate the cost of your child's education, based on the variables you input.

Knowing your likely life expectancy is an important factor in making long-term financial plans.

This calculator can help you determine whether you should consider converting to a Roth IRA.