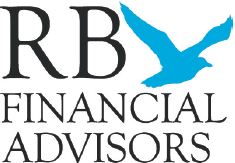 We believe that everyone needs a sound financial plan that will provide reassurance.
Your financial independence is our business.
At RB Financial Advisors, we will help identify your goals and develop a realistic
financial plan tailored to your individual needs that will help you meet these goals now and well into the future.

We pride ourselves on our diverse financial experience and responsive service. From retirement planning to insurance needs to college funding, we're committed to helping you meet your current and long-term financial objectives. Together we can implement financial planning tools to help you meet these objectives.
Visit our

Learning Center

for articles, newsletters and E-seminars on a wide array of financial planning topics.

Do you know which factors influence bond yields and why the gap between short- and long-term yields is often viewed as an economic indicator?

Discover how qualified charitable distributions work and why they may now be more valuable than taking a tax deduction.

Dining out is on the decline. Discover why Americans prepared about 82% of their meals and snacks at home in 2018.

Farm bankruptcies rose in 2019, despite billions in federal support. This article discusses the effect on rural communities and regional economies.