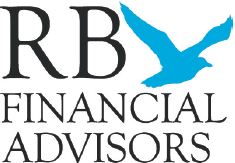 We believe that everyone needs a sound financial plan that will provide reassurance.
Your financial independence is our business.
At RB Financial Advisors, we will help identify your goals and develop a realistic
financial plan tailored to your individual needs that will help you meet these goals now and well into the future.

We pride ourselves on our diverse financial experience and responsive service. From retirement planning to insurance needs to college funding, we're committed to helping you meet your current and long-term financial objectives. Together we can implement financial planning tools to help you meet these objectives.
Visit our

Learning Center

for articles, newsletters and E-seminars on a wide array of financial planning topics.

This article provides an overview of four times other than retirement when Social Security might affect you or your family.

This article offers ideas to help investors focus on strategic decisions rather than react emotionally to the latest market news or movements.

This article discusses risks involved in developing treatments and vaccines for COVID-19, and why discoveries might not benefit investors.

As web-based retail sales continue to grow, these tips may help ensure a safer online shopping experience.