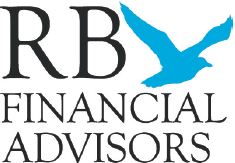 We believe that everyone needs a sound financial plan that will provide reassurance.
Your financial independence is our business.
At RB Financial Advisors, we will help identify your goals and develop a realistic
financial plan tailored to your individual needs that will help you meet these goals now and well into the future.

We pride ourselves on our diverse financial experience and responsive service. From retirement planning to insurance needs to college funding, we're committed to helping you meet your current and long-term financial objectives. Together we can implement financial planning tools to help you meet these objectives.
Visit our

Learning Center

for articles, newsletters and E-seminars on a wide array of financial planning topics.

Find out how inflation and interest-rate fears, regulatory or legislative action, and other factors could influence stock prices in 2021.

This article discusses socially responsible investments that may enable the pursuit of financial returns and make a positive global impact.

Discover how a living will and durable powers of attorney for health care and finances can help ensure your wishes are carried out.

Historically low interest rates have driven record homebuying. This article provides some ideas to consider when applying for a mortgage.
Knowing your likely life expectancy is an important factor in making long-term financial plans.

How much Disability Income Insurance do you need?

How Long Will It Take to Pay my Balance?

Estimate how much would remain after paying income taxes and penalties if you took an early distribution from a retirement plan.