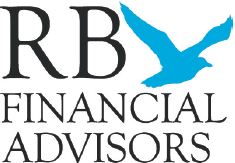 We believe that everyone needs a sound financial plan that will provide peace of mind.
Your financial independence is our business.
At RB Financial Advisors, we will help identify your goals and develop a realistic
financial plan tailored to your individual needs that will help you meet these goals now and well into the future.


We pride ourselves on our diverse financial experience and responsive service. From retirement planning to insurance needs to college funding, we're committed to helping you meet your current and long-term financial objectives. Together we can implement financial planning tools to help you meet these objectives.
Visit our

Learning Center

for articles, newsletters and E-seminars on a wide array of financial planning topics.


U.S. food prices were hit hard in 2021. This article includes seven tips to help consumers control their family's grocery bills.

It's important for investors to understand the funds in their portfolios. This article provides an overview of different types of funds.

States hold unclaimed property for about one in 10 Americans. Here are some online resources that may help you find out if you're one of them.

In addition to the death benefit, life insurance policies can provide other benefits while the policyholder is still alive. Find out more.
Estimate the potential cost of waiting to purchase a long-term care insurance policy.

This calculator can help you determine whether you should consider converting to a Roth IRA.

Use this calculator to determine whether you qualify for the different types of IRAs.

Estimate the annual required distribution from your traditional IRA or former employer's retirement plan after you turn age 72.